"We just talked to someone who promised to get us on the first page of Google." There's a red flag if we ever saw one. (It's almost as bad as the people who claim SEO is dead.) Is SEO guaranteed? Some professionals and agencies would like you to think so.
But we've never been ones to sugarcoat things, so we're going to give it to you straight.
Is SEO Guaranteed? You Might Not Like This, But…
No. Sorry. And we'll tell you why.
Let's say that you start working with a content agency, and they begin sending you four perfectly optimized blogs every month for a year straight.
Let's also pretend that your website is a complete mess. It's not optimized for mobile. The page speed is terrible. It's full of pop-ups. The contact form doesn't work. And on and on and on.
These are things that will severely impact your performance in Google. And it could be the case that no amount of quality content will "undo" that damage.
Now, this is an extreme example. And we're definitely not saying that if your website has tiny flaws here and there, content won't rank. That's not the case at all.
But! This is the reason why, if we're talking with a brand about potentially working together and their website needs serious work, this comes up in the conversation before we partner.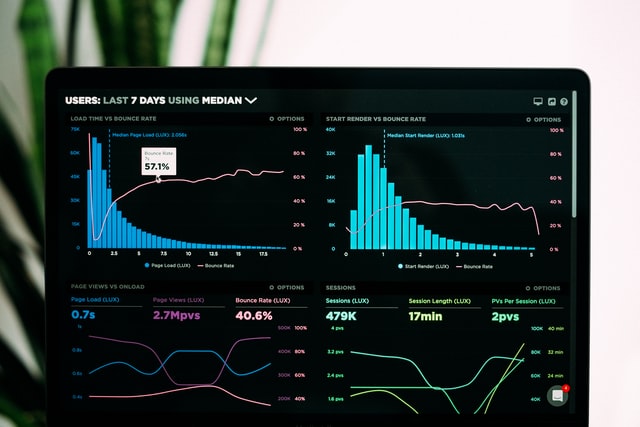 But What If My Website is Perfect? THEN is SEO Guaranteed?
Still no. Sorry again!
Nobody can promise this because nobody controls Google. Nobody can predict what the search engine is going to do. Plus, they make bigger core updates two to four times a year and countless smaller updates that you might not even know about. In 2020 alone, there were three core updates and eight additional algorithm updates.
Google itself warns people , saying, "No one can guarantee a #1 ranking on Google. Beware of SEOs that claim to guarantee rankings, allege a 'special relationship' with Google, or advertise a 'priority submit' to Google." They also note, "If they guarantee you that their changes will give you first place in search results, find someone else."
While we can influence rankings, we can't control them, period.
Watch Out for Black Hat Tricks and Schemes
When we say "black hat," we mean shady, sketchy, suspicious. These are tactics that some SEOs and agencies will resort to in an attempt to "cheat" the system. They include:
Keyword stuffing, which means cramming a keyword on a page as many times as possible, no matter how awkward it looks and sounds.
Buying backlinks, which are links on other sites that point to your site.
Duplicating substantial content and swapping out the keyword.
You probably don't need us to tell you this, but we will anyway. Not only do these tactics not work, but they can seriously hurt your website.
Not only is guaranteeing results from SEO inaccurate, it's also unethical. If you're speaking with an individual or an agency who's promising results in the rankings, run — don't walk — to someone else (like us).
Okay, Fine, So are There ANY Guarantees with SEO?
Well, yes and no.
Here's how we explain it to our clients:
We Guarantee That We Will Do Thorough and Extensive Keyword Research
This is where it all begins, and this is how we figure out what topics we should be covering in your blog content. We spend several hours sifting through mounds of data from our SEO reporting tool to put together your own customized keyword report.
We Guarantee That We Will Do Everything We Can to Positively Influence Your Rankings
What's working? We're going to double down on it. What could be better? We're going to adjust it. We promise not to treat you exactly like all our other clients, because you're not exactly like all our other clients.
Importantly, we promise to never mislead you about the kinds of results we can deliver because that would be unethical.
We Guarantee to Always Create Work You're Proud Of
If it's not something we'd brag about to our moms, we're not going to send it to you. We want you to stick with us long-term, and that's why we're obsessed with quality.
Can any SEO or agency guarantee page-one rankings? Nope. No one. Nada. Never.
Does that mean that you can't make substantial progress in Google rankings? Also no.
It comes down to this: Consistently publishing optimized, high-quality content. Plain and simple.
Do you need help climbing the SERPs to hopefully hit page one of Google? We think we might be able to help. Contact Spark Content Agency today and tell us more about your brand. Let's make some magic.